Assist Myth Busters

Did you ever watch the PBS show called Myth Busters, where Adam and Jamie and their cronies would use science to test common myths? Like whether a gunslinger in a Western movie can shoot a cowboy hat off another person? (No) Or whether a vehicle in a car chase can drive through a chain link fence or under a big rig? (Yes, to both.)
I have been thinking about myth-busting over the last several months due to the incidences of "FAKE NEWS". And because, in my own world of lawyer and articling/law student mental health, there are a lot of myths that need busting.
Not all myths need science experiments, often involving demolition, to be debunked. Some just need science. But if you are curious about Myth Busters, you can check out
Top 20 Myths Busted by Myth Busters
.
I may not have cool experiments—and certainly not demolition—to bust myths but I do want to debunk myths about Assist that may interfere with people's comfort in accessing our services. I am going to apply some evidence to these myths that I have heard since joining Assist two and a half years ago. Here's my Top Ten List of Assist Myths.
#1 Assist will tell my firm or the Law Society or my law school that I am seeing a counsellor.
This one is truly FAKE NEWS!
Assist's operations are structured to ensure confidentiality. When you book an appointment to see a counsellor, your call goes to our psychological services provider directly. The phone is answered saying "Alberta Lawyers' Assistance Society" but the person who is speaking is a confidential employee of our provider.
All of our psychologists are registered members of the College of Alberta Psychologists and must comply with the
Colleges' Standards of Practice
and the
Canadian Psychologists Association's Code of Ethics
. Like lawyers, psychologists can face professional discipline for failing to maintain confidentiality except in limited circumstances enunciated in these documents. Just as you, as a lawyer, are not going to put your career at risk by disclosing confidential information, neither is the psychologist you see through Assist.
Our psychological services provider, Forbes Psychological Services Ltd., reports only on aggregated demographic data, which forms the basis for
our annual reports displayed on our website
, and general information regarding trends.
Forbes Psychological Services does not provide any information to your employer, the Law Society or a law school about an individual who is seeking counselling without informed written consent because this would be a breach of their professional duties. And while I may interact with legal employers, Law Society staff and law school administration, I am bound by our Code of Ethics and disclosure of information about an identifiable individual would be a breach. I have been practicing for 33 years and have no intention of exiting my chosen profession by sharing information inappropriately.
If you have your fiscal responsibility lens out, you may wonder how we oversee a services contract if we don't know who is using the services. We have that covered--everyone who books an appointment with a counsellor through Assist is assigned a unique four-digit code for internal purposes. Each month, I receive an invoice that discloses services rendered, with line items by four-digit code, along with date of services and length of appointment. I do not know the identity of the lawyers, students or family members behind each code, but I can still perform appropriate testing, like whether a code is receiving more than 4 sessions (and when this happens, the answer is that there is more than one issue.)
We are so serious about maintaining your confidentiality that I, as Executive Director, do not see your name.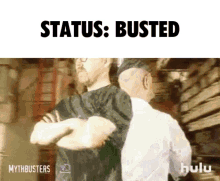 You can read more about our confidentiality practices at
https://lawyersassist.ca/programs/confidentiality/
.
#2 Assist is a puppet of the Law Society
This is a pernicious myth that refuses to die (a zombie myth, perhaps?). Assist is an incorporated society under the
Societies Act (Alberta)
with an independent board of directors. We apply for funding from the Law Society of Alberta under the Law Society's Third Party Funding program, and our application is reviewed by a committee of benchers along with those of other applicants. About 75% of our funding comes from the Law Society and we fundraise the remainder from within the profession.
The Law Society asks us to nominate a Bencher to serve on our board of directors, and we include their nominee in our slate for election. This Bencher serves as a liaison for high-level issues. Assist's board is a policy board and is not involved in operational issues.
In my first year at Assist, we introduced a new program which was going to change how we allocated funding dollars internally. I contacted the Law Society because this was a change to the budgets and schedules that we had submitted in our Funding Application, but they were completely hands off. Their Third Party Funding program is truly third party.
#3 Only small firm lawyers use Assist because bigger firms have their own EAPs.
Employee Assistance Programs, like most things in life, come in different sizes and shapes. Some are bare bones while others are more fleshed out.
Assist's program uses only counsellors with Masters' degrees or PhDs and who have, on average, at least 10 years of clinical experience. They work extensively with lawyers (as well as accountants and members of other professions) so they understand the dynamics at play in legal environments and they understand common terminology used in law (like what a chambers application is or billable hours.) So many lawyers who have access to EAPs prefer to come to Assist.
In fact, of the individuals using Assist who work in law firms, more than one-third work at firms with more than 40 lawyers. Another quarter of lawyers accessing counselling services work in firms with between 11 and 40 lawyers, some of which may have EAPs.
Our standard demographic reports do not break down usage by lawyers who work for corporations, governments or other non-law firm employers, but 14% of new individuals seeing our counsellors work inhouse or for government.
We believe that lawyers choose to access Assist's professional counselling services rather than an EAP because our program is superior and is much more attuned to lawyer and law student issues.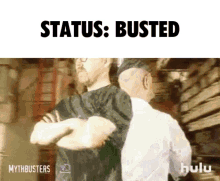 #4 Assist only sees a couple hundred lawyers per year so the program has minimal usage.
I was baffled the first time I heard this statement. The person expressing it had looked at our annual report and misunderstood the meaning of new cases and continuing cases.
Our annual report shows the total number of individual cases, broken down into new cases and carried forward cases per year. In 2019, for example, we had a total of 1027 individual cases, consisting of 307 new cases and 720 carried forward cases.
Because the number of carried forward cases has been higher than the previous years' carried forward cases in all of the last 9 years except one, it was possible to assume that "carried forward cases" was a cumulative measure consisting of all of the cases ever—making the total case number a running total.
But this is not how this measure works. On November 1
st
each year, the first day of our fiscal year, there are a number of active files open where lawyers, students and family members are seeing counsellors and they continue to see those counsellors into the new fiscal year. And in each fiscal year, we have individuals who are new to counselling or who are seeking counselling for a new issue. In 2019, our case count consisted of 720 cases that spanned two fiscal years and we had 307 cases that were new individuals and issues.
This will be clearer when we post our 2020 data. 2020 was an unusual year in so many ways. Unlike 8 of the 9 last years, we had a decrease in total cases over the previous year. 2019 was our busiest year to date, and 2020 only lagged by 4%--which we attribute to the early months of the lockdown (March and April) when Albertans were hunkering down and focusing on more basic needs. In 2020, we had 977 individual cases, with 274 new cases and 703 continuing cases. The 703 continuing cases cannot be a running total because the number decreased from 2019.
There are just over 10,000 active lawyers in Alberta, plus about 1000 law students and 500 articling students. Our programs are well-used. In fact, according to the data maintained by our professional counselling provider, more than one in five Alberta lawyers have used our counselling program since 2008. We have deep saturation and penetration in our market.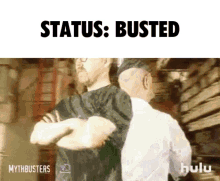 #5 Assist only provides services in Edmonton and Calgary, and cares more about Calgary than Edmonton.
As the mother of three children, I am quite sensitive to fairness issues. I am happy to report only one instance of "you love (insert name) more than me" that arose out of a Scholastic Book order being sent with the wrong child who then received the book order and not unreasonably thought it was for him. It was my fault and I apologized profusely (and then drove to the bookstore to provide the crying child with his own copy of the Captain Underpants book whose order I messed up.)
Assist's office is in Calgary and, unfortunately, this means that we have more contact with Calgary lawyers than lawyers in other parts of the province. The reality of the situation is that it is easier for us to set up activities in Calgary because we are here and we have to rely on volunteers more in other centres. I took feedback from a lawyer who felt that one of my blog posts displayed a Calgary-centric bias. I apologized for this and assured him that I would be more sensitive to this issue going forward. I hope that I have done so.
We have professional counsellors throughout not only Alberta but across Canada. Regardless of where you live in Alberta, we can connect you with a counsellor in your region. However, our provider tells us that many lawyers in smaller communities prefer to see counsellors in Edmonton and Calgary so that they aren't seen going into a building where the Assist counsellors are located, so these lawyers book their appointments to coincide with days that they are travelling in for court appearances and meetings.
Fifty-six percent of lawyers accessing our program are from Calgary (where about 53% of Alberta lawyers practice) and 42% are from Edmonton (while about 34% practice in Alberta, but more lawyers commute from bedroom communities.) Like a parent, I care that no group of lawyers is disadvantaged. If you would like to see more of an Assist presence in your community (and once we are allowed to interact more freely again), please call Eileen at 1-877-737-5508. We would be glad to help make it happen.
One province-wide signature event is our Walks for Wellness, which are now held in 6 Alberta communities (Calgary, Edmonton, Lethbridge, Medicine Hat, Red Deer and Fort McMurray.) Check out the photos in our Annual Report, including the stunning phot from Fort Mac on the cover!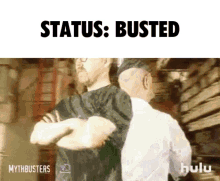 #6 While Assist provides support for a range of issues, it really has an addictions/substance use focus.
This is a myth rooted in history but is not true in the present. Assist is proud of our founders, a group of lawyers in the recovery communities in Edmonton and Calgary. This group did well at bringing lawyers with addictions and substance use issues into their communities and to supportive resources, but they saw the harm that untreated mental health issues caused in our profession. They wanted to ensure that lawyers dealing with mental health issues and other challenges had access to professional counselling and other supports. So, we have provided professional counselling services, apart from addictions support, for almost 25 years.
In fact, in 2020, only 9% of people accessing counselling through our program in 2020 presented with addictions/substance uses as a primary issue, while 98% had psychological issues as a primary issue (clients can have more than one presenting issue.)
Please don't think that Assist is only for lawyers with any particular issue—we are resourced to help you with a range of issues both through professional counselling and peer support.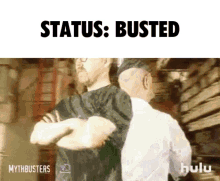 #7 A lawyer who has used Assist's professional counselling services cannot practice law safely and effectively
This myth has it absolutely backwards. Lawyers with active addictions/substance use issues or psychological issues who are not receiving counselling may not be able to practice law effectively, depending on the extent of the issue. But literature shows that lawyers in recovery who are not using substances and lawyers who have been treated for psychological issues can practice as effectively post-treatment as before the issue.
This myth reflects stigma and seeks to shame lawyers who are struggling with issues.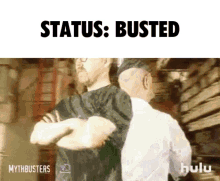 #8 You pay a co-pay fee when you see a psychologist
Sessions with Assist's psychologists are free to you within the 4 free sessions per person per issue per year framework. We are not an insurance plan so there is no co-pay and there is no deductible. When you book through our counselling services office (1-877-498-6898), you do not have any financial transactions with the psychologist. Some lawyers choose to continue to see our psychologists for additional sessions (we cover 4 sessions per issue per person per year which allows us to cover a lot, but sometimes people choose to work more deeply on an issue), in which case they will have to pay the psychologist at the psychologist's hourly rate.
But if you are seeing a counsellor through Assist and the counsellor asks for any sort of payment which is within our coverage, please call our counselling office at 1-877-498-6898 so we can investigate this and ensure that there aren't any misunderstandings.
Four sessions per person per issue per year can be quite extensive coverage. And the average number of counselling hours to resolve issues is generally around 2 hours (which means that some issues are resolved in one hour.)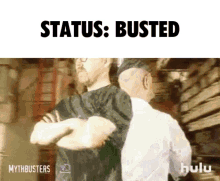 #9 Assist's 1-877 displays private phone numbers.
This one really surprised me, but I was recently told by a caller, who has a blocked number, that they did not want to call the counselling line (a 1-877 number so that lawyers outside of Edmonton do not incur long distance charges) because they believed that 1-800 numbers override caller block and private number functions, revealing the identity of the caller.
I guess I am not surprised that corporations who like to collect data might be interested in an override to blocked numbers. However, I can assure you that Assist has what is likely the most basic toll-free package. We don't pay for any enhancements, so I call Myth on Assist having a way of overriding blocked numbers on our counselling services 1-877 line.
Every now and then someone leaves a message after hours on our counselling services line, requesting a callback, and either fails to leave their phone number or the number is garbled. When this happens, counselling office staff resort to internet searches to try to find the person's phone number (if they can make out the name) or, where the call sounds urgent, they have tried combinations of likely digits to try to reach the caller. They can call out like this because the counselling services number is a blocked number so a family member or co-worker does not see an incoming call from Assist.
We had a situation where an individual who sounded distressed left a message requesting a callback but background noise obscured the last few digits of the phone number. Because more than one digit was obscured, there were too many possible permutations for counselling services staff to try calling. I discussed this situation with the most senior of my peers, the head of a similar program in another province, and he agreed that there was nothing more that we could do. The person phoned back within a week or so expressing annoyance at their call not being returned, but understood immediately about the background noise obscuring their phone number. I think they appreciated the fact that we didn't start guessing at phone numbers looking for them or talking to people to find out how to reach them.
And, check out what we say on our website about leaving message: state your phone number clearly or your call cannot be returned--
https://lawyersassist.ca/about/faqs/
.
This would be unnecessary if we had the ability to look behind blocked or private numbers.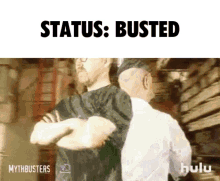 #10 Lawyers are problem solvers—they aren't the people who

have

problems
This may be the biggest myth that we need to bust so that lawyers are comfortable asking for help when they need it. Statistics show that we suffer from depression and experience substance issues at much higher rates than the general population.
Check out the Knowledge Hub
on our website for more information about lawyers and mental health.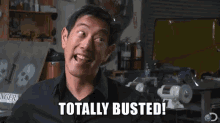 If you are experiencing stress or distress, please call us. We offer 24/7 crisis support at
1-877-498-6898
(press zero if you reach voicemail and you will be connected with the psychologist on call.) We can help you with professional counselling and perhaps peer support. We may be able to link you to a community of lawyers to decrease feelings of isolation. Please call us at 1-877-537-5508 for peer support, community and education and awareness activities.
All of your interactions with us are confidential. You will not be alone. And our office phone will be answered by a kind person who is a good listener.
Loraine